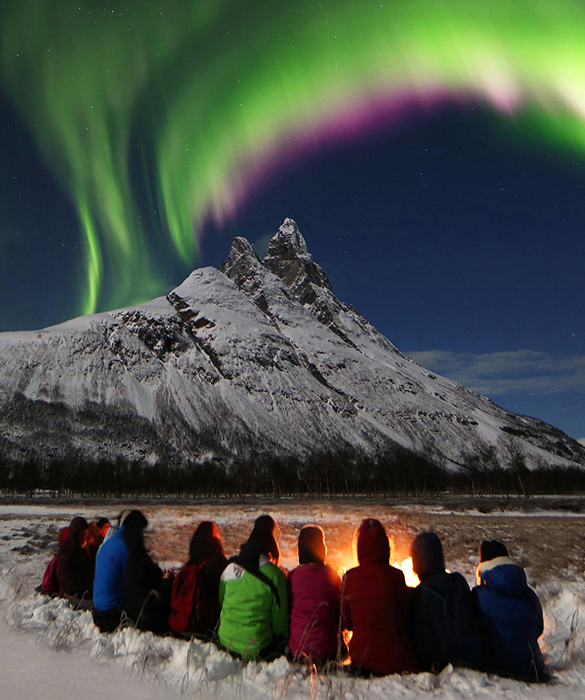 Small groups – Big experiences
A night under the dancing Northern Lights surrounded by pristine arctic nature is a magical experience that we think everyone should get to experience at least once in their life. There are few other experiences that make us feel so close to nature, as being surrounded by majestic landscapes on a dark winter night, warmed up by a campfire, far from the cities lights and noises.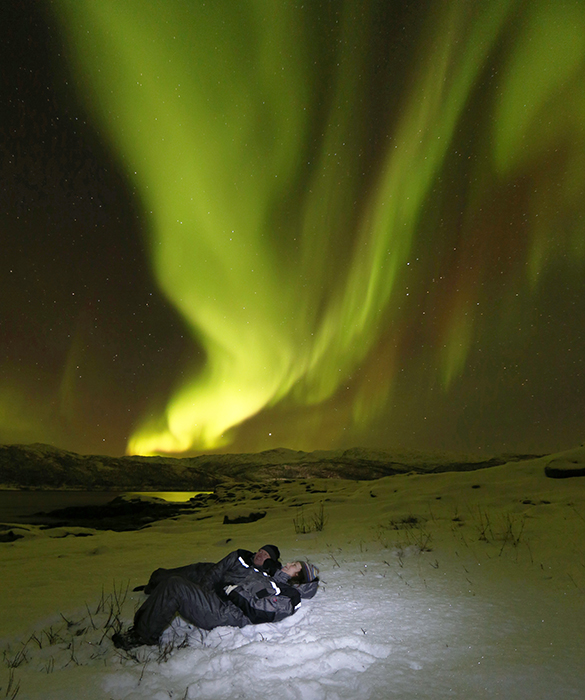 About the trips
We welcome you to join our dedicated Northern Lights team for an exciting chase in the silent arctic night. Two highly qualified guides will make sure that the only thing you need to do is to enjoy the experience!
During the trip you will learn about the science and myths around the Northern Lights. We will also tell you about the area, its history and wildlife.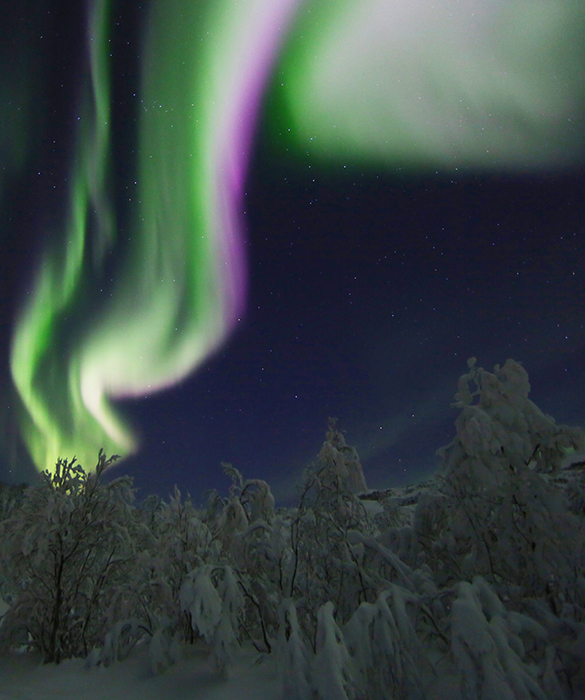 Warm clothing, dinner and pictures are included
A dinner with local specialties will be served around a campfire, accompanied with hot drinks. We always bring a vegan option aswell.
You will be provided with quality clothing in order to be warm and comfortable all night.
We take professional pictures of our guests and the Northern Lights and we will be glad to share them with you after the trip. If you bring your own camera, we will also teach you how to take the best possible pictures.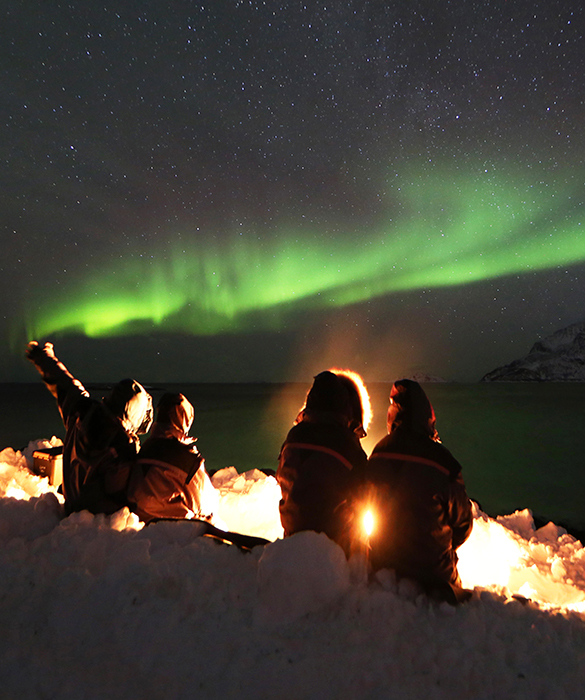 Local focus
We have ran our Northern Lights trips since 2011 and are one of the pioneer companies organising Northern Lights trips in Tromsø and Norway. We do our best to keep our small team employed year around, this way your guide will always be an experienced local. Nothing can compete with local knowledge and experience when it comes to finding the best spots to experience the Northern Lights.
We cooperate with small local companies to ensure that we bring something back to our small community on the west coast of Kvaløya, outside Tromsø.
Preparing for
the experience
We start outside Radisson Blu Hotel in Tromsø center at 18:30. As a rule we don't care about the length of the trip as long as there is a chance to find clear skies.
We also offer pick-up from Lauklines (345 NOK per person).
Please bring your passport/ID-card in case we have to cross the border to Finland.
Please be available on your phone and email in case we have to reach you during the day you have booked your trip.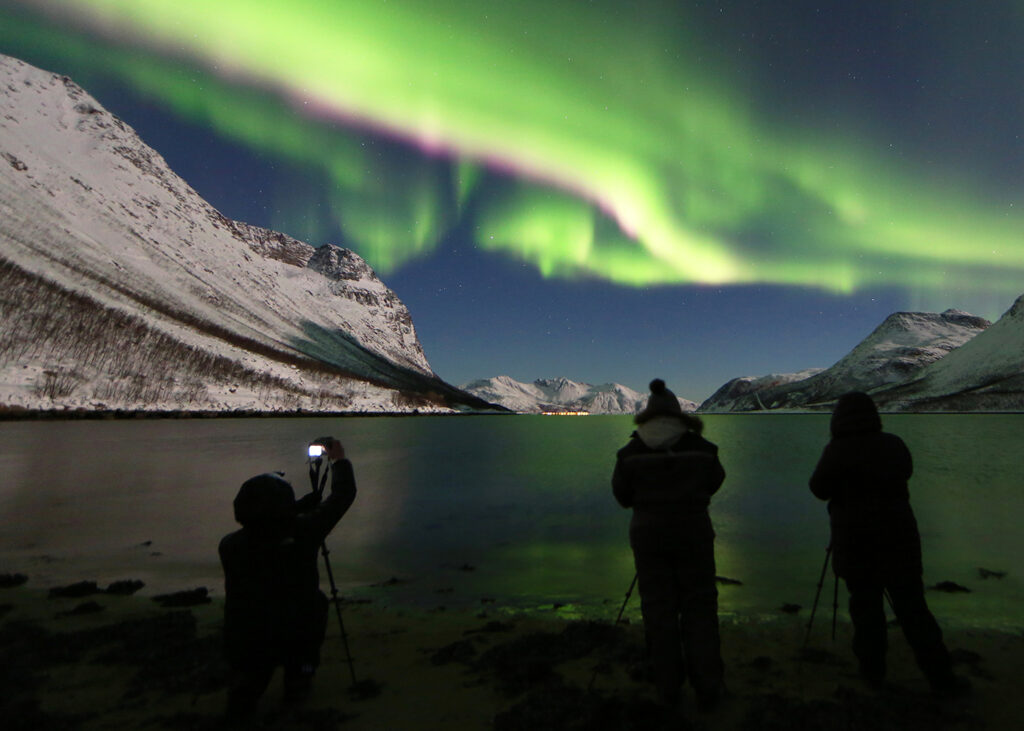 Our other experiences