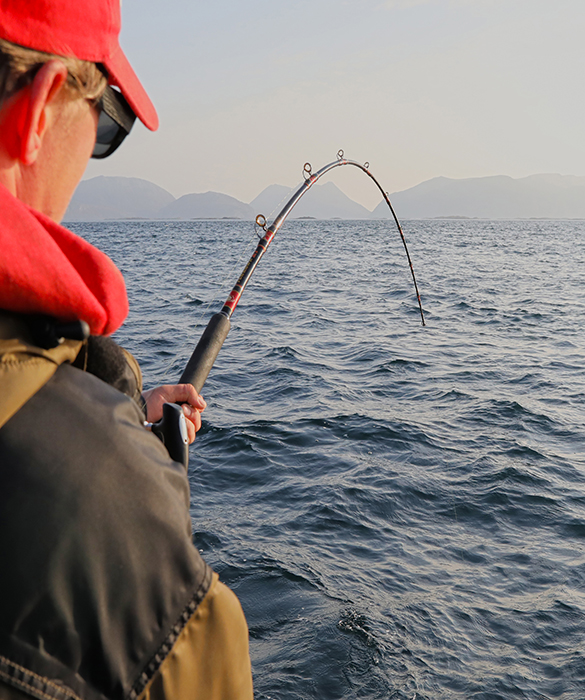 Small groups – Big experiences
You are very welcome to experience our adventurous fishing trips with an experienced fishing guide in the pristine and rich waters outside Kvaløya, west of Tromsø. The area is a world class area for fishing and it has been well known for sea fishing for centuries. In other words, get ready for a real adventure!
We offer fishing trips of different lenghts and levels. Depending on your previous fishing experience and your desires, we will tailor-make a trip that is personalised for you. 2021 will be our sixteenth season of guiding fishing trips in the area, so our knowledge and experience is your guarantee for a successful fishing experience.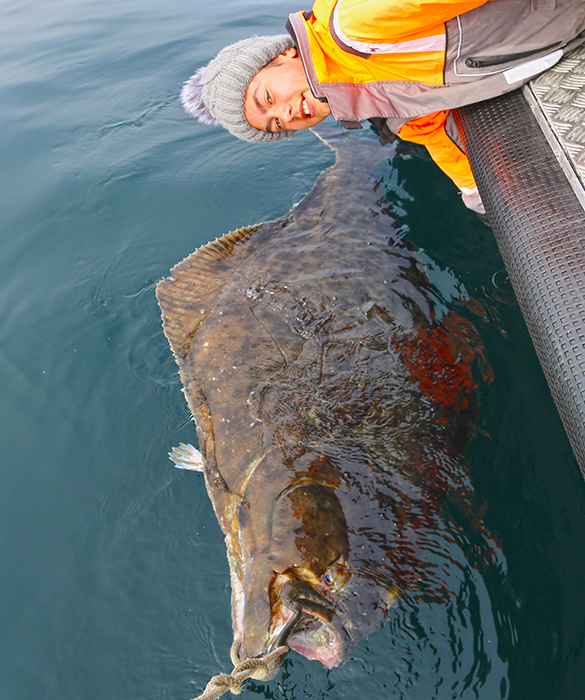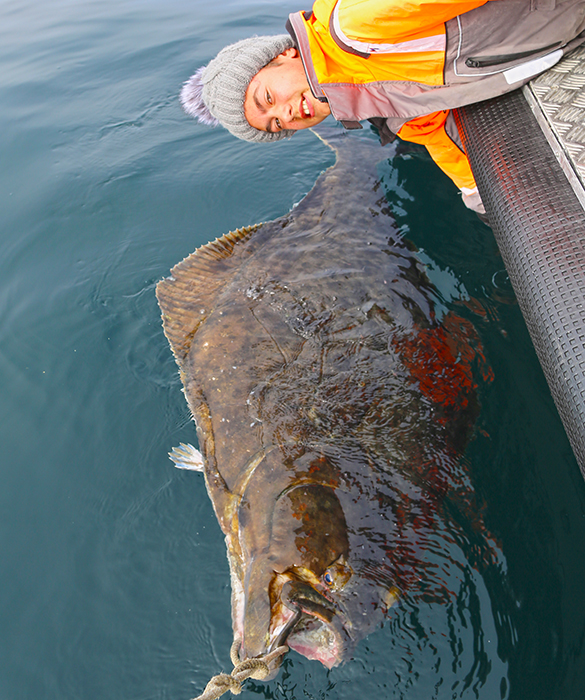 About the fishing
During our 3 hour trip we go fishing in the scenic Kattfjord, 35 km from Tromsø. This trip is perfect for those looking for a relaxed try at sea fishing. Our 5 and 8 hour trips are perfect for those who are looking for a longer fishing adventure out at sea.
We will teach you everything you need to know so don't worry if this is your first time sea fishing. We will also prepare the catch for you if you want to bring it with you.
During the trips we often experience close encounters with the local wildlife, which can include whales, seals, otters, sea eagles, puffins and many other arctic bird species.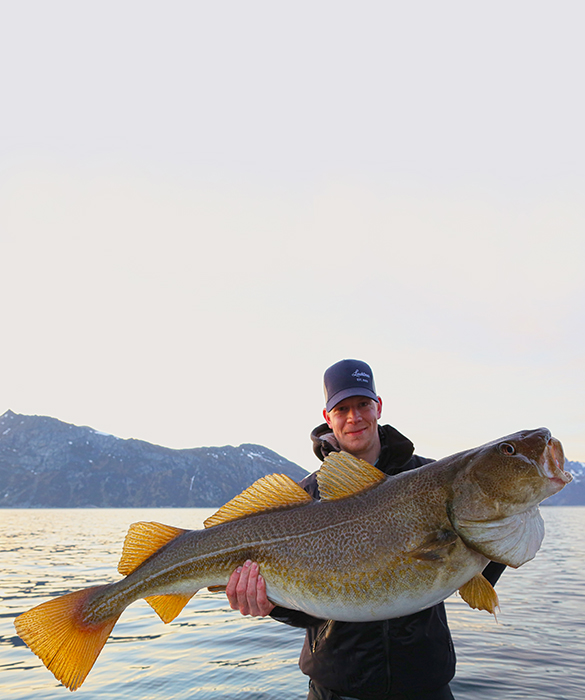 Fish species
Our area is well-known for the halibut fishing. Every year halibuts over 100kg are caught in our area. The peaks and structures hold big cod and coalfish all year around. There are sandy plateaus which offer fantastic plaice and dab fishing. The area also offers good fishing for wolffish, haddock, tusk, ling, redfish and mackerel.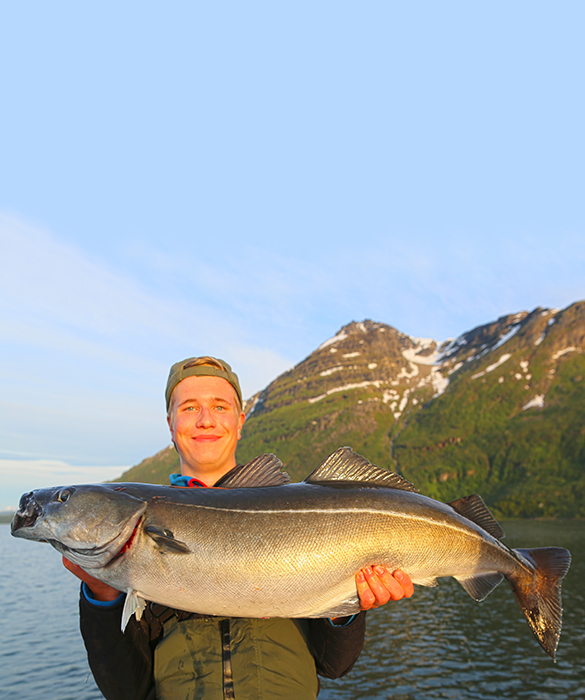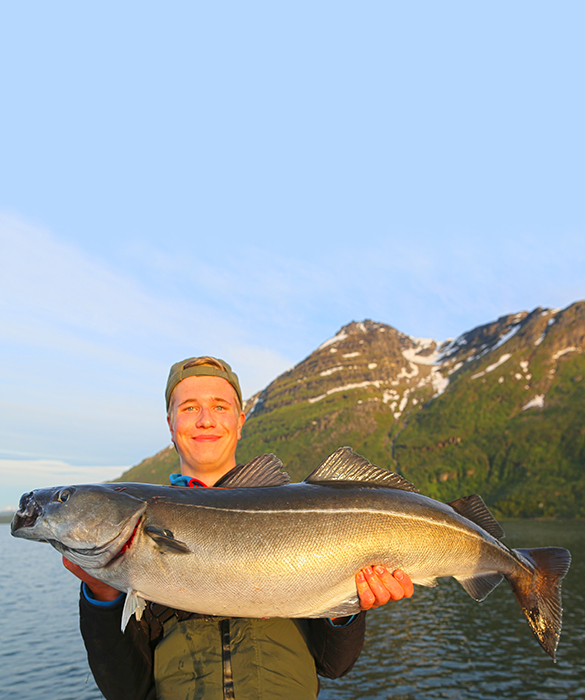 Fishing responsibly
The marine recourses are not endless and there are regulations for sea fishing in Norway, which we of course follow and share with you during the trip. During the fishing trip we will also teach you how to handle the catch correctly to improve the quality. We follow minimum and maximum sizes and when it comes to vulnerable spieces, we practise catch and release, as an example, release big halibuts.
Preparing for
the experience
The trip starts 10:00 AM at Lauklines Kystferie (see location on map). Pick up from Tromsø is also possible.

Contact us if you prefer a different starting time or if the desired date is not available in the booking calendar.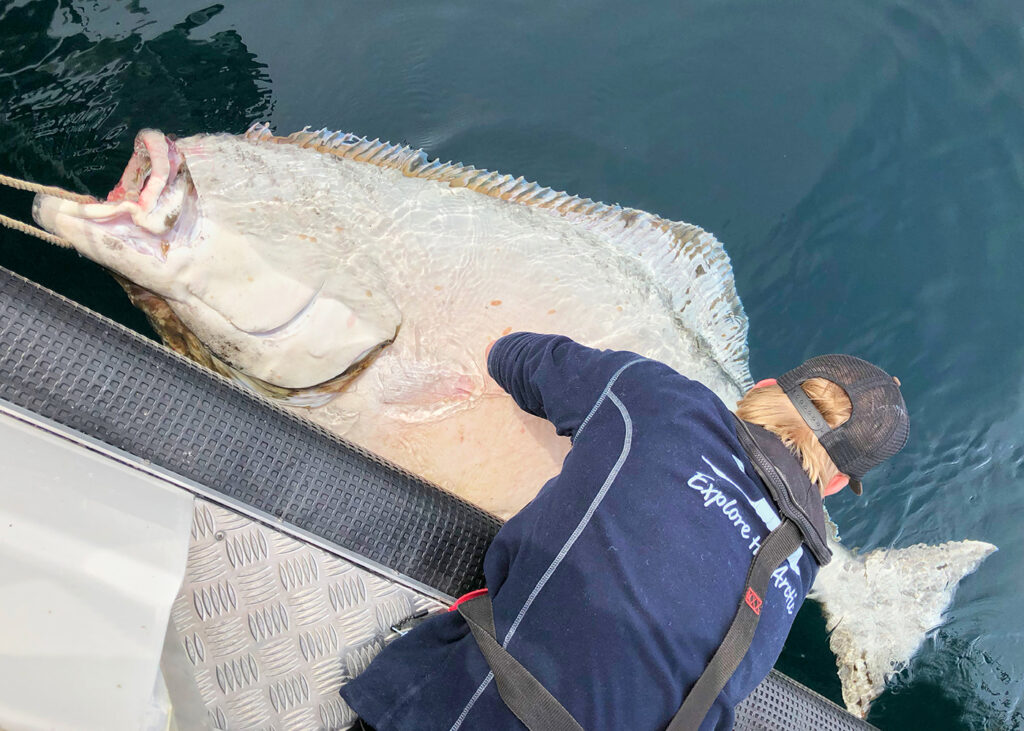 Our other experiences