Small groups – Big experiences
The arctic summer is short, but all the more beautiful. Cruising around in the midnight sun surrounded by small islands, fjords and arctic wildlife is truly a beautiful expereince. You will get to see the characteristic island Håja, which is a mythcal island loved by all locals. The island was the inspiration to our logo, it also gave its shape to the Arctic Cathedral in Tromsø.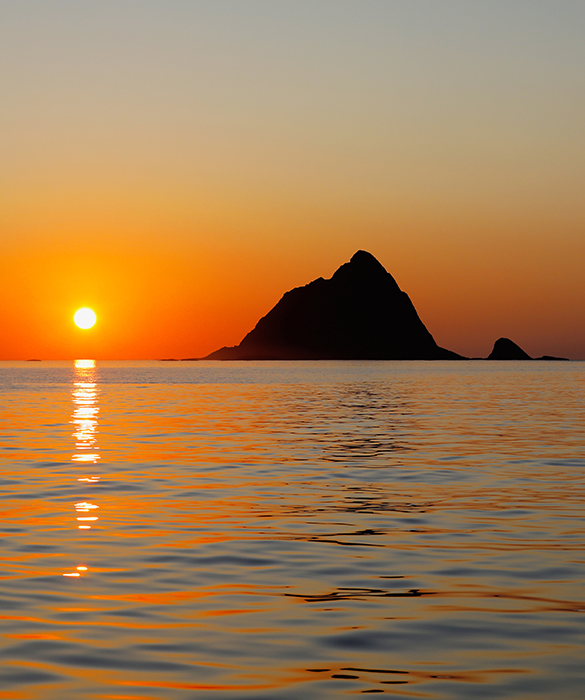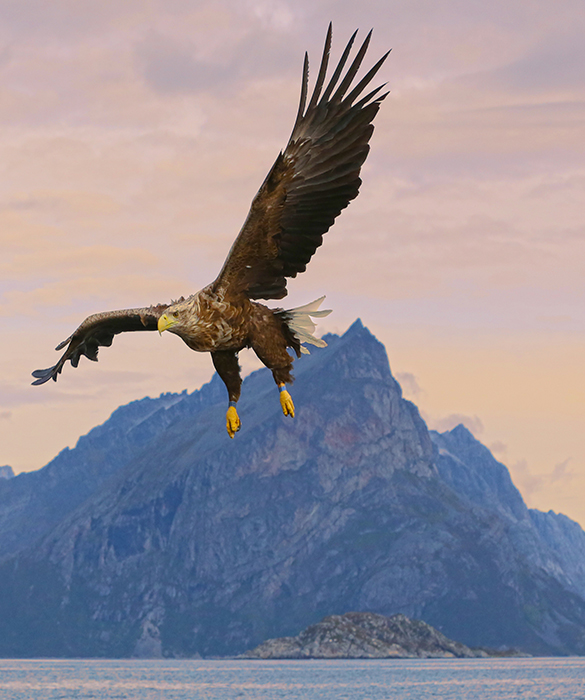 About the fjord cruise
During the midnight sun fjord cruise you will hear stories from from the small villages by the coast and learn about the unique wildlife on Kvaløya, the big island west of Tromsø. If you like, we can also try some fishing.
This is a fantastic experience for photography enthusiasts as we get extremely close to the elements. We also take photos during the trip and will be glad to share them with you afterwards.
Wildlife in the fjord
Thousands of marine birds are nesting in the fjord during the summer, and among these we will observe the charismatic puffins. The white-tailed sea eagle is also a very common inhabitant of the fjord, and we will try to get a closer encounter with them. If we are lucky, we may get to see whales and seals too.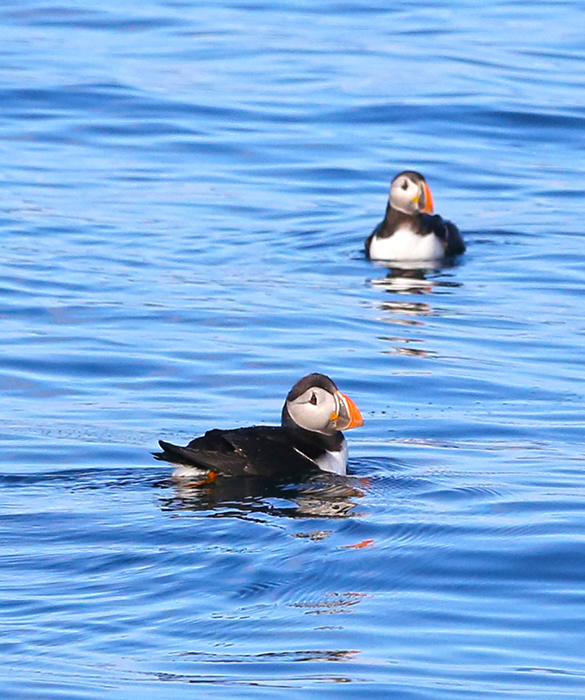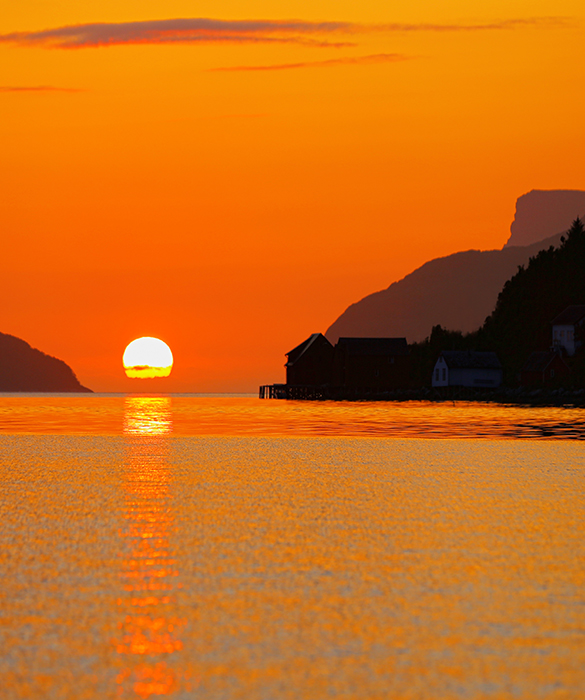 Respectful with nature
We have been part of the team developing rules and guidelines for wildlife watching in Tromsø, and of course follow them during our midnight sun fjord cruises.
Preparing for
the experience
The trip starts 21:00 AM at Lauklines (see location on map). Pick up from Tromsø is also possible.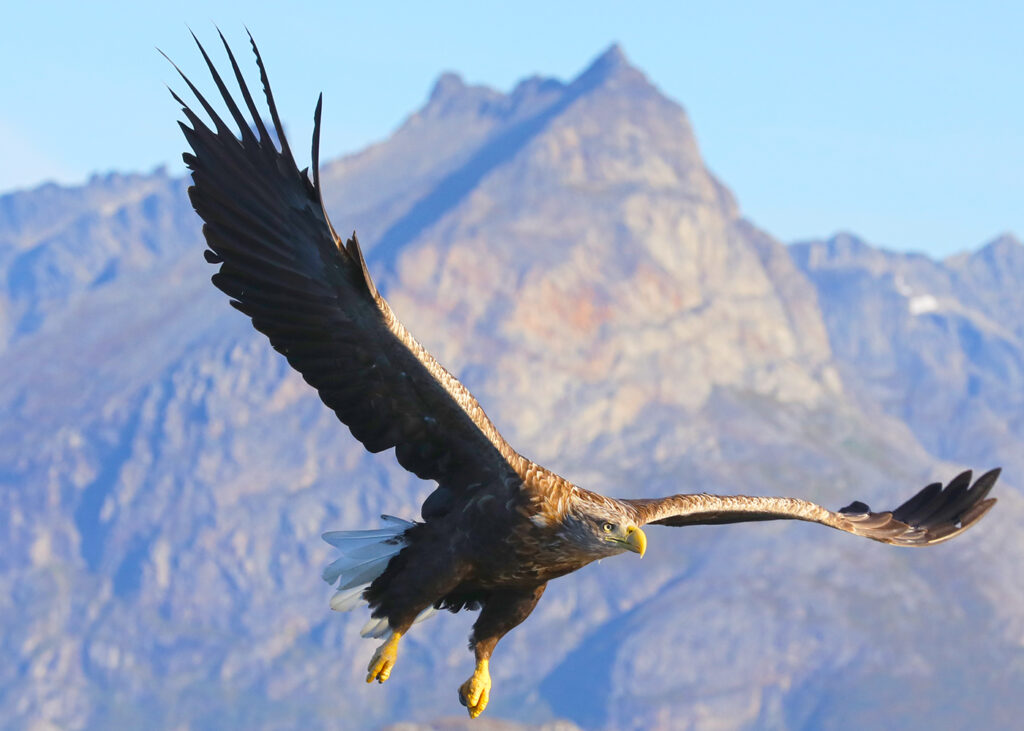 Our other experiences