Private ice fishing trip in scenic wilderness
Our guided ice fishing trip in a scenic area on the island of Kvaløya offers the chance to experience the tranquility of frozen landscapes and the thrill of ice fishing. With a knowledgeable guide and a delicious lunch on the ice, this excursion promises to be a day filled with adventure and relaxation. This experience is perfect for those looking for a relaxed try of ice fishing. We will teach you everything you need to know so don't worry if this is your first time ice fishing. Depending on your previous experience and your desires, we tailor-make a trip that is personalized just for you.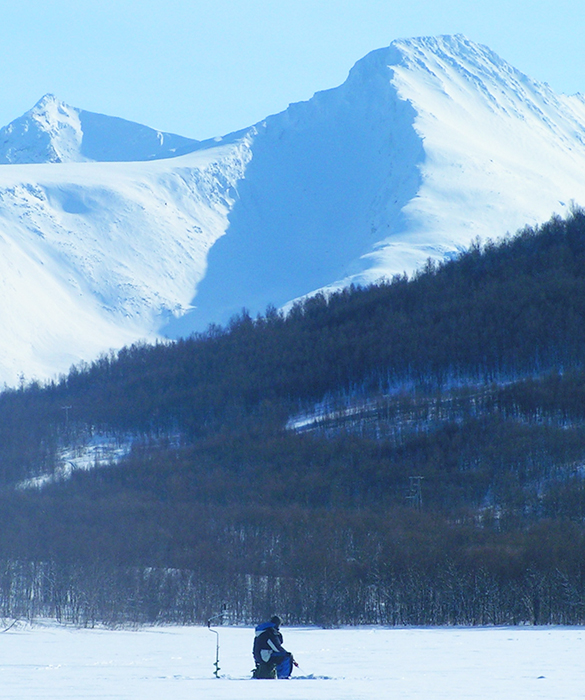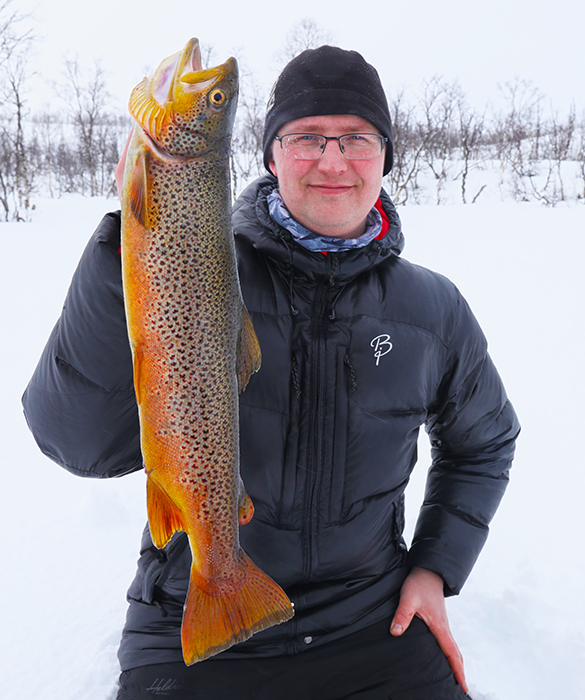 About the experience
The fishing takes place on different lakes around the island of Kvaløya depending on ice- and weather conditions. In the lakes on kvaløya there are wild brown trout and beautiful arctic char. The experience starts with an introduction to the equipment, techniques and the species we are targeting. A lunch with local specialties is included as well as coffee and tea together with a traditional dessert from the area. Admire the stunning scenery that provides the perfect backdrop while we share history and local knowledge. The trip can be customised to suit you and your group, for pick up time and place, or any special requests. If the weather and ice conditions permit, there is also the possibility for the trip to take place on the fjord ice with fishing for cod.
A winter wonderland adventure
Our experienced guide is not only experts in ice fishing but also passionate about sharing knowledge and love for the outdoors and will make your day on the ice both educational and enjoyable. We provide everything you need for a successful ice fishing adventure. Ice fishing equipment and all clothing is included and we ensure you dress properly for the conditions with thermal suits, boots, hat and gloves.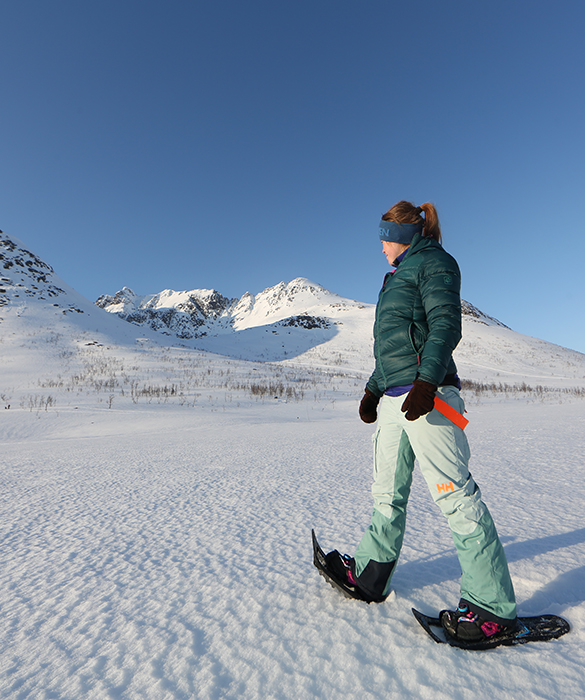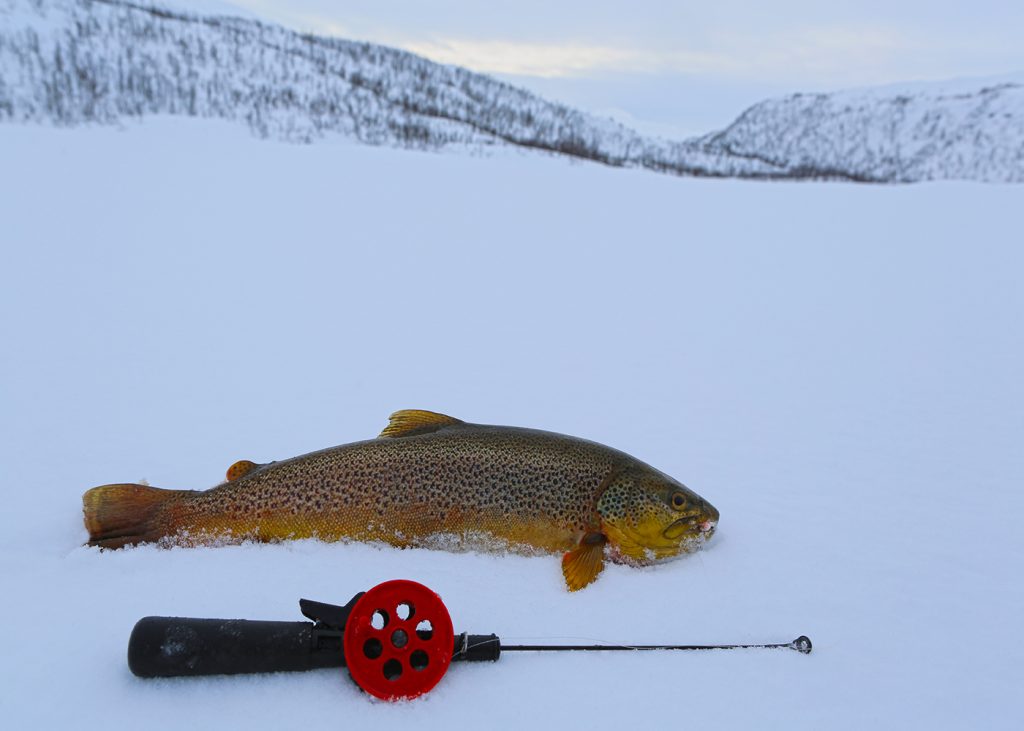 VÅRE OPPLEVELSER